By ridgexmetals.com
India's EV Revolution: E2W and E3W show the way
India's EV Revolution: E2W and E3W show the way

An EV (Electric Vehicle) revolution is afoot in India. And it is led by 2-wheelers and 3-wheelers. Passenger cars are not far behind. In one of the most comprehensive accounts of India's EV story, sector experts with skin in the game tell us about factors shaping this exciting growth story.
The global EV market never looked this good. Global EV sales grew 38 percent in 2020, and then more than doubled the following year. China, the leading EV-making country reportedly sold more EVs in 2021, at about 52 percent of global sales, than the rest of the world combined. Europe's biggest auto-market Germany sold about 72 percent more EV cars in 2021 than the year before. The International Energy Agency (IEA) estimates that the EV sales will hit an all-time high in 2022.
India's EV story is no less riveting. India Energy Storage Alliance (IESA) expects the country's EV market to grow at CAGR of 49 percent between 2021-2030. The nature of the growth in India, however, is different from the big EV markets. Most EVs sold in India are 2-wheelers, which account for over half of the sales volume. The next popular segment is three-wheelers which are not only making travel efficient and green but also providing jobs to a large number of people in the metros and the cities.
Our cover story puts the spotlight on India's EV story. The interview feature explores the main factors that are shaping India's EV present and future growth, such as manufacturing and supply chain, the charging infrastructure, and most important of all, the compelling need for the switch to EVs.  Twelve sector leaders, who provide us with hard-earned insights include Randheer Singh, Director – E Mobility and Senior Team Member for Advanced Chemistry Cell Program (ACCP), NITI Aayog; Bipul Chandra, Managing Director, Ducati India; Suman Mishra, CEO, Mahindra Electric – Last Mile Mobility; Dr. Yogesh Bhatia, MD and CEO, LML; Sameer Jindal, Director Engineering, MG Motor India; Atul Arya, Head – Energy System Division, Panasonic Life Solutions India; Uday Narang, Chairman, Omega Seiki Mobility; Amit Das, Founder and CEO, Electric One; Manish Narang, Co-Founder & CEO, EV Plugs (Techilogy Solutions Pvt. Ltd); Kapila Sandeep Soni, Managing Director, Croyance Automotive; Amit Lakhotia, Founder & CEO, Park+; and Rahul Bollini, Head-Emerging Technologies, JLNPhenix Energy. Presenting, en editing, and abridged account.  
Manufacturing and Supply Chain
Question: From your perspective and experience, do we have the right and adequate manufacturing ecosystem in the country in terms of a robust supplier ecosystem, skilled manpower availability, and physical infrastructure for the EV industry to meet the fast-growing local and international demand for the EVs? What are the other factors needed in place for a faster growth?
Randheer Singh, Director – E Mobility and Senior Team Member, ACCP, NITI Aayog: India enjoys a strong position in the global heavy vehicles market as it is the largest tractor producer, second-largest bus manufacturer, and the third-largest heavy truck manufacturer in the world. The scale of India's prowess in the automobile industry is unparalleled. India's annual production of automobiles in FY22 was 22.93 million vehicles. The automobile sector received cumulative equity FDI inflow of about 32.84 billion USD between Apr'00-Mar'22. These numbers are testimony to the robust manufacturing and supplier base available in India in the Automobile sector. Transitioning to EVs will also lead on the same path and provide an even better opportunity to lead.
The government has already initiated several incentive programs to bolster manufacturing, supply, skill development, and infrastructure availability. Some of them are Automobile and Auto components, Advanced Chemistry Cell program (ACC), and FAME II. In addition to this, more than 20 states & UTs have come up with their own EV-specific policies to promote the development of the entire EV ecosystem. In August 2021, we saw the launch of the Vehicle Scrappage Policy, which aims to phase out old polluting vehicles in an environmentally safe manner. These are hallmark policy-level decisions in the right direction that will prove beneficial for India's EV growth story.
Despite all these initiatives, certain opportunities remain untapped, some of them are:
1. EV Financing, which is currently very high at 24-40% rate of interest.
2. Secondary use and recycling of the used batteries and cells.
3. Unavailability of interoperability in EV ecosystem.
Bipul Chandra, Managing Director, Ducati India: Electric Vehicles are the latest automotive trend, and all developed and developing nations are switching to EVs from conventional internal combustion engine (ICE) vehicles. While the EV segment in India is still nascent, it has seen steady growth over the last few years. The government's vision of making India an electric vehicle nation by year 2030 is encouraging, and while they have come up with EV subsidy programs, the rate of adoption is still low primarily due to the heavy upfront cost and the lack of charging infrastructure. Moreover, due to the absence of robust ecosystem for the manufacturer of EVs, India imports quite a few components like parts of the drivetrain, battery, battery components, etc.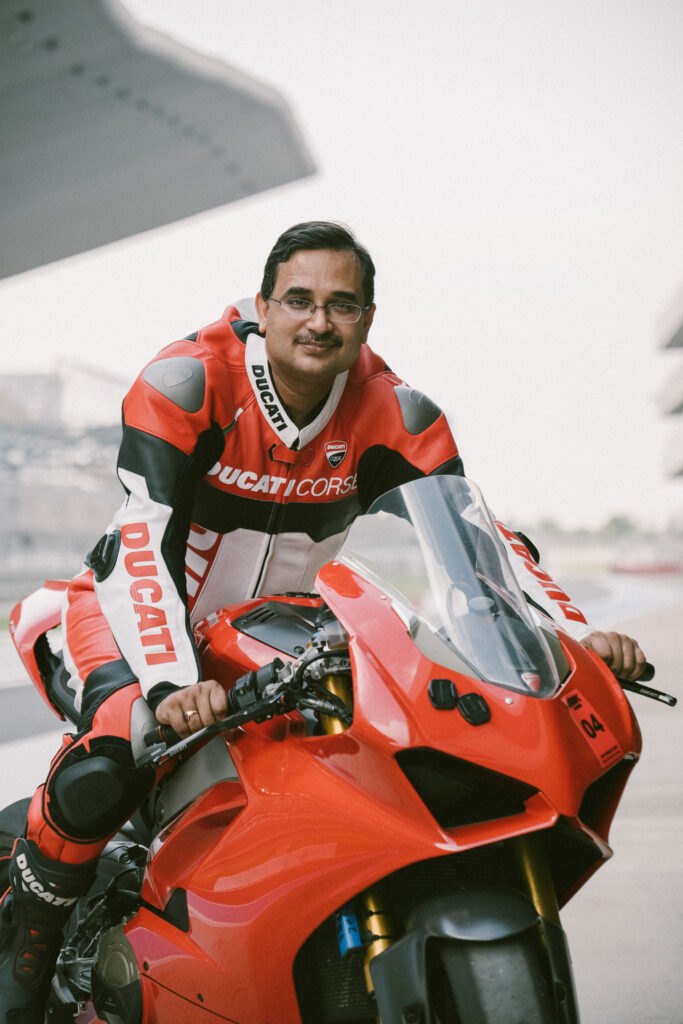 The idea of transitioning to an all-electric planet – given its zero tailpipe emissions and economic viability in the long-term – is more promising now than ever before. Over the years, the EV and clean energy industry have been working on a sustainable and fuel-efficient transportation mode to tackle and ostracize the demonic duo of pollution and climate change, endangering all life on the planet. It is the electric two-wheeler market, accelerating the country's transition to an all-electric future. While EVs might take longer to become mainstream in the 4-wheeler segment, they've made significant progress in the two and three-wheeler segments for personal use and shared commuting. While there are few practical and operational challenges to overcome, the purpose or meaning of why we are trying to make it all-electric is more evident now.
By improving battery tech, localizing EV manufacturing, building better public charging infrastructure, and reducing production costs, we will be able to accelerate the EV's journey to the mainstream. Other key drivers contributing to this uptake are increased efficiency, battery performance, and lower maintenance costs (because of fewer components, preventive maintenance, and connectivity).
Similarly, it is imperative to educate customers, spread awareness, and bust myths associated with the EV battery, range anxiety, value offered, and operations cost as these will also contribute to the increase in demand that catalyzes the EV industry.
Suman Mishra, CEO, Mahindra Electric – Last Mile Mobility: India overall has one of the most proactive supports from the government when it comes to electric vehicles. The ecosystem in India is being built by developing local competencies and technologies to manufacture critical electronic parts & batteries through policies such as ACC PLI and Auto PLI. The key challenge lies in procuring battery cells as well as semiconductors and such conducive policies will help alleviate the main challenges in the long run. 
Many states have specific electric vehicle policies that attract investments and give out incentives on EVs as well as battery cell manufacturing. Upskilling is also being done by many OEMs to ensure that their workforce is thoroughly updated on how to make a safe and reliable EV. All of this, collectively, is expected to boost EV manufacturing. Streamlining the charging infrastructure too will boost the confidence of EV buyers.
Sameer Jindal, Director Engineering, MG Motor India: Suppliers in India have to take risks for the development even for low volume requirements for OEMs. Currently, most the OEMs are importing all HV EV components like OBCs, inverter, motors, battery, etc. which are 15% to 30% lower even at the landed cost (including freight and duties). Some other factors of growth are infrastructure development from the government which can increase sales and hence volumes for localization.
A new study from Experian shows that registrations for electric vehicles shot up 60% in the first three months of 2022. Interest in buying an electric vehicle has soared 70% since January, according to a report by Recurrent, a car industry analysis company.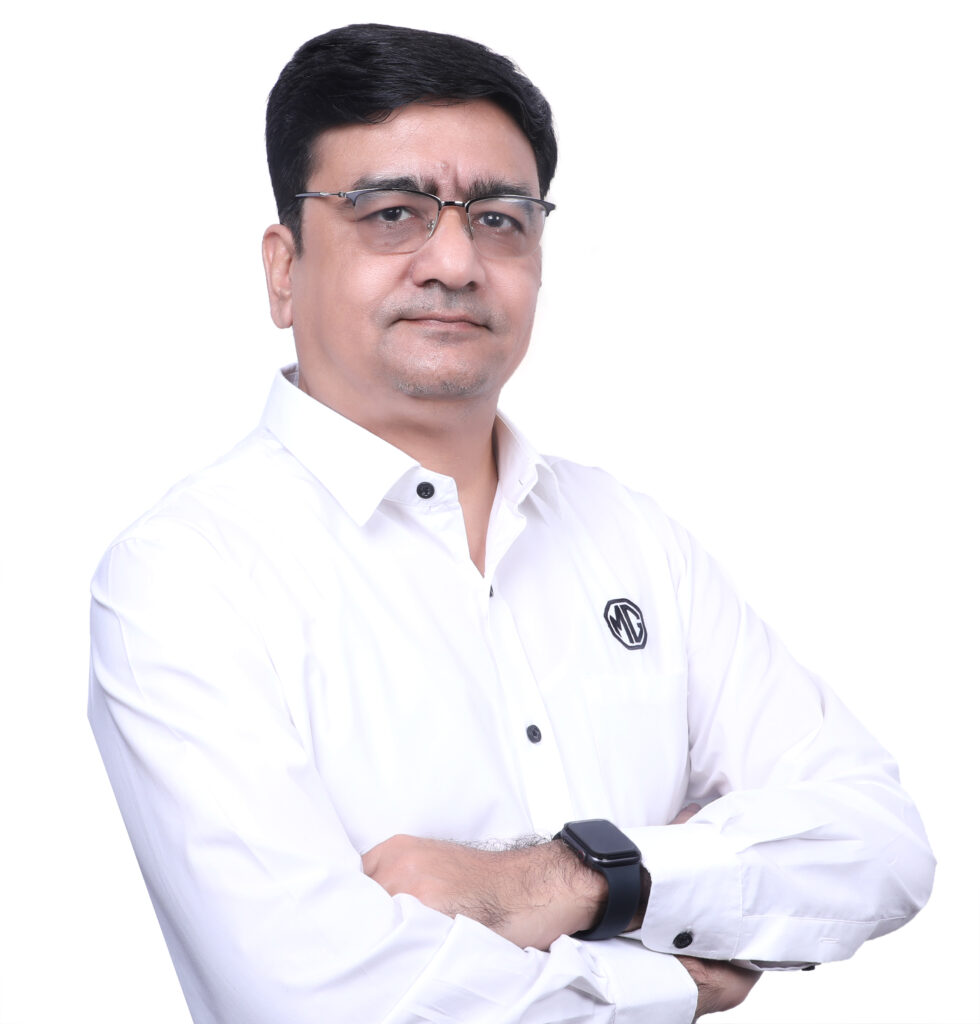 Factors for faster growth – public awareness about EV, range, charging speed, cost and cost comparison, government incentives, charging infrastructure, green energy, grid development, gas price, global economy.
Atul Arya, Head – Energy System Division, Panasonic Life Solutions India: The EV transformation in the automotive industry has occurred in a democratic manner as the focus on new technologies presented an opportunity for new players to enter the market. So far, the industry and government have shown a collective intent to boost the conducive EV ecosystem in the country.
The government has been working to foster an enabling environment for EV development and its utility by implementing a number of initiatives, including mission plans and incentive schemes for EV and EV component manufacturers for early adopters. However, to further strengthen the adoption of EVs, a supportive ecosystem is required to achieve its full potential.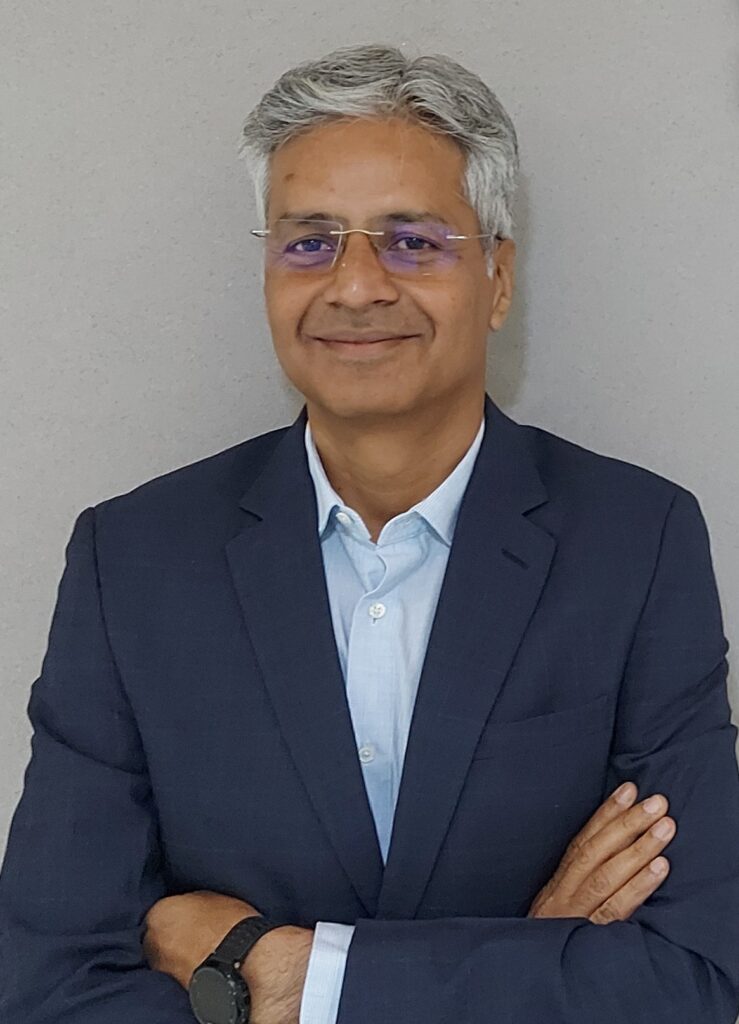 There are certain challenges faced by electric vehicle (EV) companies in India, including a scarcity of raw materials, testing equipment, and qualified talent. But, if we see the overall opportunity in EV franchising, EV OEM market, battery infrastructure, solar vehicle charging, and battery swapping technology among several others, India is well-positioned to cater to the demand.
Some of the additional factors that will further help foster the industry's growth are:
Battery design with improvements in BMS (Battery Mgmt. System), cell chemistry, and compact design to reduce energy loss and boost performance  
Standardization (to ensure the quality) and compatibility (plug design for battery) will further aid in battery swapping
Boosting the physical charging infrastructure
The government's support for EV adoption – Schemes such as Faster Adoption and Manufacturing of Hybrid and Electric Vehicle (FAME), Production Linked Incentive Scheme (PLI), and Phased Manufacturing Program (PHP) will help create a conducive environment for manufacturing and driving further awareness for EV.
The Total Cost of Ownership (TCO) for EVs – Consumers need to be cautious of the TCO for EVs in the long run. Upfront cost, charging and maintenance costs, and resale value if calculated, both two-wheelers and four-wheelers come out to be considerably cheap.
Uday Narang, Chairman, Omega Seiki Mobility: The auto industry is going through one of its most disruptive shifts in the past few years with electrification being one of the major drivers of this change. Driven by concerns about climate change, energy security, Air pollution, and decarbonization commitments toward a cleaner planet; the Pressure on the EV Supply Chain is huge as the country is pushing for the rapid adoption of EVs. These challenges represent opportunities for innovation. A robust, flexible, and well-coordinated supply chain can help mitigate any risks related to Vendor shortage, logistics, etc. The supplier ecosystem is being built, today it's much ahead of time than it was five years ago. There is a clear vision if you don't have control of your supply chain, you won't be able to do the volumes which state truly for every OEM.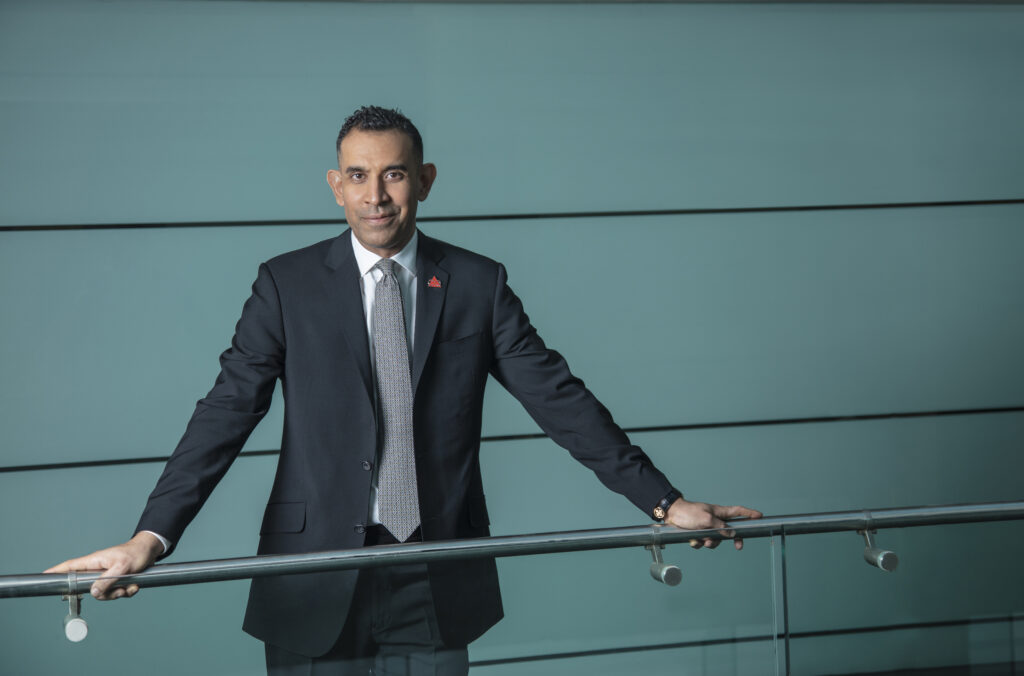 We at Omega Seiki Mobility believe in association and are working towards becoming a fully integrated company via our national and international tie-ups to have control over the supply chain dynamics of critical parts such as batteries, powertrains, motors, etc.
Many Say Electric vehicles are the future of the auto industry; I say it's the present! Skilled Manpower availability is a serious problem. To develop a sustainable and prosperous EV ecosystem, a strong and future-ready workforce is required. There is a significant gap in what is taught "One needs to combine three areas – the mechanical motor, electronics to drive it, and smart software to control it. We need engineers who understand multiple domains." there is a significant skill gap. People must keep learning new skills and be updated on evolving industry and technologies. What one learns in college isn't enough nor in one job…it's about continuous upskilling and re-skilling.
At Omega Seiki Mobility we are closely working with Universities like Indra Gandhi University for Women, IIT Delhi etc. to work at grassroots levels and educate students about electric vehicles.
The number one thing that will accelerate the EV sector is financing. The PSU banks, State Banks should start financing electric vehicles. We are making a big push towards it by launching an electric vehicle finance subsidiary christened – Anglian Finvest for Omega Seiki Mobility customers to avail financing options. The company has already dispersed more than INR 10 crore worth of loans. The credit facility is the primary concern for the EV market to grow. 
Secondly, The Government should support in setting up more charging infrastructure so that the electric vehicles can run smoothly and efficiently.
The last and final pick to accelerate the pace of the EV market growth in India would be, there is a huge requirement for EV's Tier-II, Tier- III cities. And there is a need for more policies towards providing EV solution in these cities for agriculture, farming, mobility etc.
Also, we need charging, we need an ecosystem in terms of battery homogeneity, we need much more battery range fast charging, swapping battery options. The swapping system is something that we believe for intercity will really, really help because that reduces the cost of the vehicle significantly and drops that ICE story competition completely out.
Kapila Sandeep Soni, Managing Director, Croyance Automotive:  Electric vehicles have been the talk of the town at this time now. With the developing infrastructure to support, Development of effective charging infrastructure is the main key for  the masses to star adoption of EVs.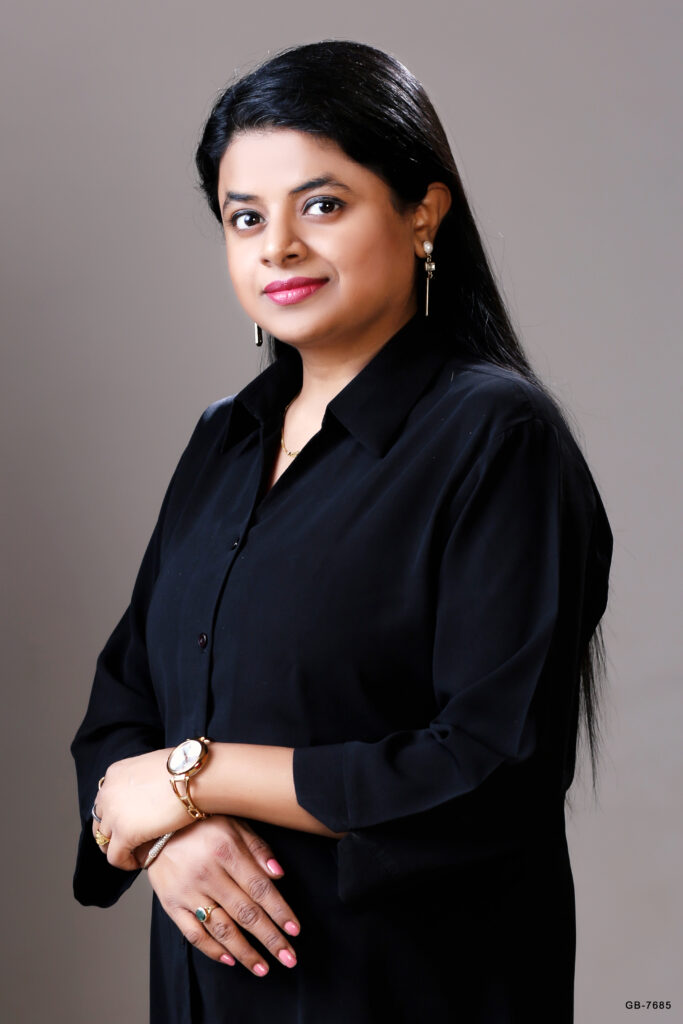 New solutions like fast charging and battery swapping will play major role in India's major EV adoption. OEMs like us are committing to launching new products, technologies and innovations in the field so called electric revolution.
Amit Das, Founder and CEO, Electric One: The automotive industry, the electronics industry and the battery manufacturing industry in India have seen the writing clearly on the wall. India is pushing to become a dominant world player, if not the number one country for the production and manufacturing of EVs. Not just vehicles, but also ancillary industries such as batteries, accessories and associated services. The government is recognizing this shift and also positioning itself to prime this burgeoning and future-facing market that has the potential to make India a major global renewables manufacturing contender.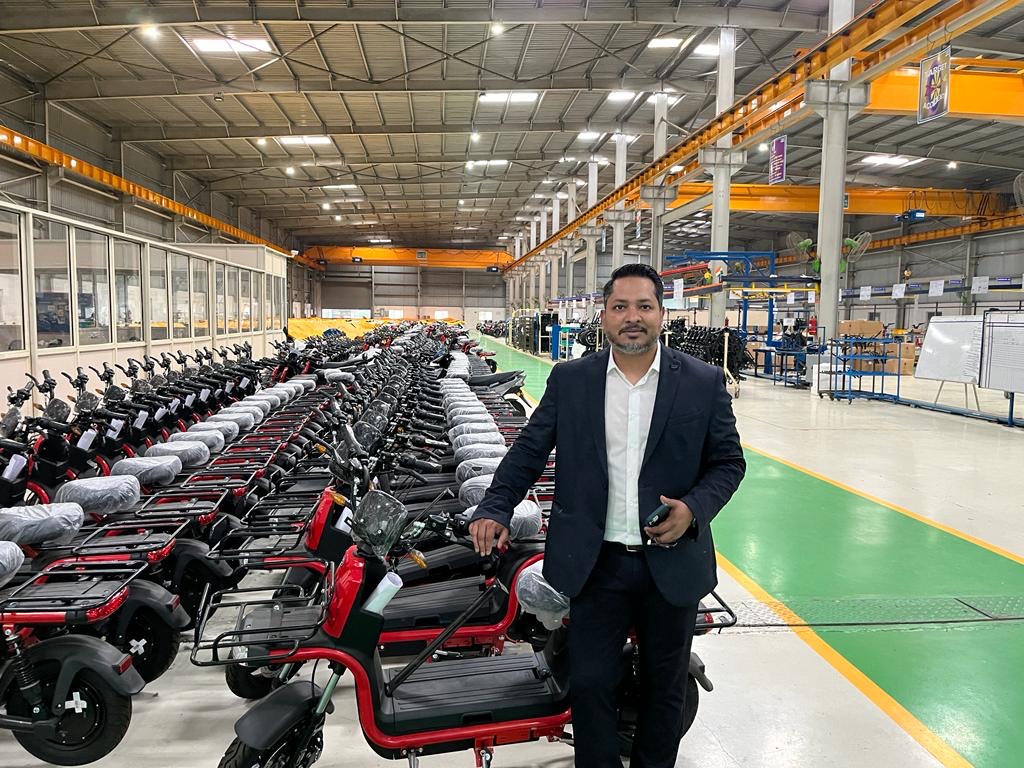 If the mushrooming of start-ups which are manufacturing and servicing the EV sector and industry is anything to go by, the objective of a green, carbonless footprint is almost a certainty. However, this future will only become real if the government sets up an ecosystem that establishes several symbiotic relationships between vehicle manufacturers, battery manufacturers, service providers and other IoT companies.
Other Factors Needed in place for faster growth:
1. Understand the Country's Unique Mobility Patterns
A bottom-up understanding of mobility patterns can help in choosing vehicle and battery technologies that meet people's needs on the ground in a resource-efficient manner with the same or better convenience offered by conventional vehicles.
2. Establish New Finance Models
High capital costs of vehicle and charging infrastructure have contributed to slow uptake of electric vehicles in India. And with few EVs and infrastructure in place, the country lacks performance benchmarks to help investors understand the risks and opportunities from use cases and hedge against potential failures of new technology
3. Treat Used Batteries as Valuable Assets
There are two reasons why stakeholders in India should pay special attention to batteries. For one, batteries retired from EVs can be used as stationery storage devices to store renewable energy, such as solar. Creating easy and affordable ways to use batteries in their secondary life could help grow the share of renewables by increasing storage capacity and mitigating the intermittent nature of some renewables. Another important role of retired batteries is as a source for mining raw materials for locally manufacturing new batteries for EVs. India doesn't have the lithium and cobalt reserves to make lithium ion batteries. Battery recycling is one possibility that could create an additional stream of raw materials to create new batteries locally aside from international procurement.
4. Balance Subsidies with Consumer Incentives
Subsidies, whether for consumers or industry, can help meet an initial share of electrification targets. India needs to strike a balance between subsidies and consumer incentives that puts EV users at an advantage. These could include both fiscal and non-fiscal strategies that incentivize use of EVs, such as exemptions from road and registration taxes, accessible battery charging networks, designated EV parking spots, priority lanes for electric vehicles, and low-emission zones, which EVs can access more easily than internal combustion engine vehicles.
5. Learn from Vehicle Owners and Drivers
Handing someone an electric vehicle and a key isn't enough. When buying conventional vehicles, drivers have a well-established network of expertise to help them manage their vehicles, from refuelling to repairing.
6. Use Existing Infrastructure Judiciously
The advent of electric mobility requires new infrastructure. But the financial burden of the EV transition will be much lighter if existing vehicle infrastructure is adapted to support EVs instead of scrapped altogether. Existing fuel stations in prominent locations might be set up as charging points and battery-swapping centers.
Manish Narang, Co-Founder & CEO, EV Plugs (Techilogy Solutions Pvt. Ltd): After recent strong uptake, EV sector in India is poised for exponential growth over the next decade, and the credit should be aptly given to policymakers for their push and existing value chain players, mostly new, for their sincere efforts. Certainly, as there are new components in EVs that were not present in the ICE vehicles and there is an emerging ask for quality improvements, will require resilience and improvements in the established automotive value chain. We will witness changes in partnership amongst OEMs and their tier-1 and tier-2 suppliers as the size of volumes and local manufacturing capabilities grow.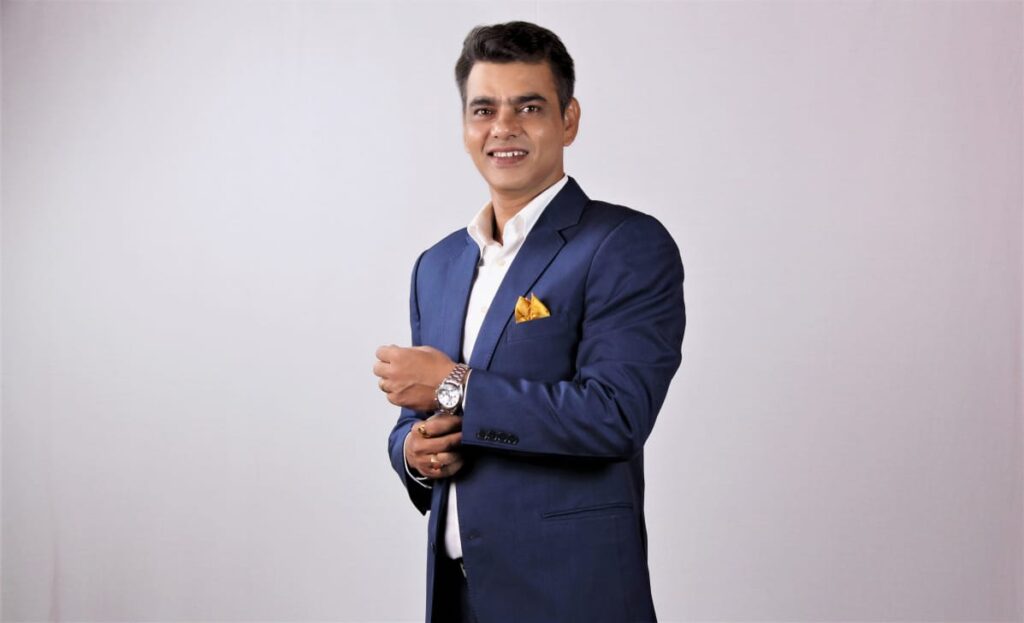 Currently, OEMs are building components in-house or calling for a buy and assembly decision due to limited manufacturing capabilities. As the growth passes on, the product and quality will be shifted to tier-1 and tier-2 suppliers, and the scope of the experiment and innovation will expand for manufacturers to build new designs, technologies, and manufacturing capabilities. Strategies need to be shifted to create a more integrated value chain that aims to achieve improved efficiency and range in vehicles with the reduced cost which will eventually come with indigenous R&D, development of dedicated platforms, design validation, and lifetime ownership of component performance. After recent concerns over fire incidents, extensive testing and compliance with safety standards should be the topmost priority for OEMs to build confidence in customers.
An extensive network for repair and service will also be needed at the level of ICE vehicles. The transition will likely impact assembly and production lines to deal with high voltage systems required for EVs, and therefore, the industry needs to prepare and handle capacity building, swift changes in methods and practices, and reskilling and upskilling for the workforce at the same pace.
Amit Lakhotia, Founder & CEO, Park+: India being the world's fifth-largest market for automobiles, has a significant OEM presence in the conventional automobile market. However, with the recent boom in the EV industry, players like, EV manufacturers, EV battery makers, EV charger manufacturers and EV OEMs have entered the market to cater to the rising demand in the industry. With record year-on-year sales being clocked by electric vehicles, a massive push to the charging zones and battery swapping stations, India's EV industry is all set to notch consistently.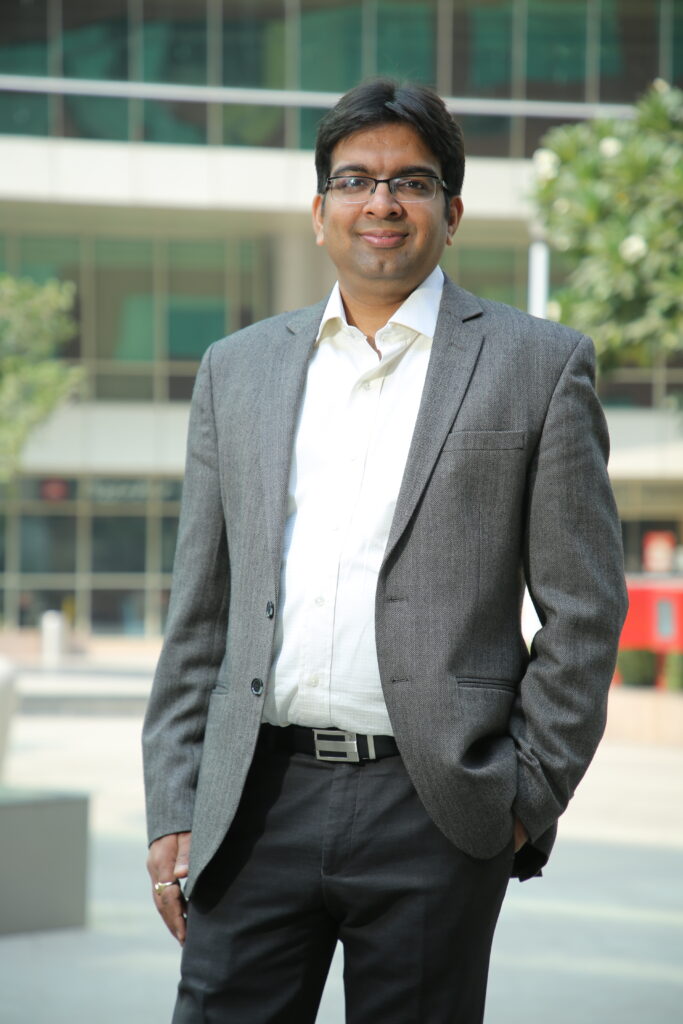 Rahul Bollini, Head-Emerging Technologies, JLNPhenix Energy: India's growth over the past year has been groundbreaking, the sales of EV in 2W and 4W has grown multifold. It will continue to grow at a past pace for the coming years. It has more to do with the growing awareness of owning an EV and fact that they have a smooth driving experience along with low running cost and very low maintenance.
Coming to the point if India has the right and adequate manufacturing ecosystem, the answer is yes and no. Yes, because there has been an immense improvement in the manufacturing ecosystem over the past years. No because localization has not been achieved completely. But the good thing is that serious efforts are being put from the EV industry as well  as the government to boost this field.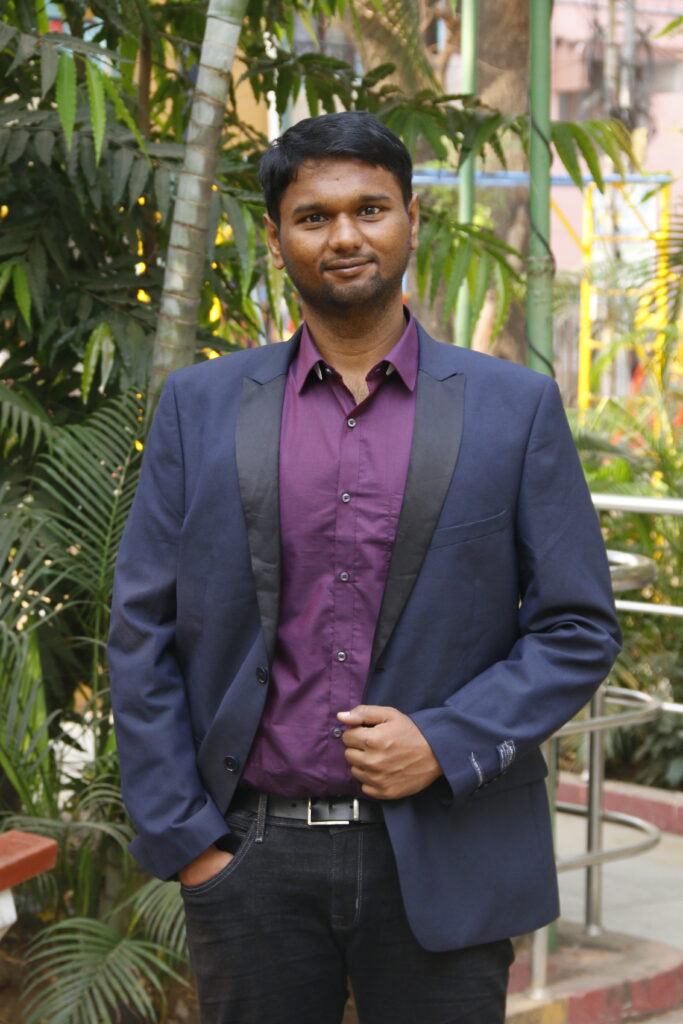 Question. Since the battery technology is central to the EV strategy, do we have the adequate infrastructure and trade network that can support battery production. To what extent do we depend on the international markets for components and raw material procurement? What measures could the govt and the industry take to improve procurement and production?
Randheer Singh, ACCP, NITI Aayog: In an EV, typically the battery cost is anywhere between 35-45% of the total vehicle cost. Also, the battery runs the risk of obsolescence. Currently, the Lithium-ion cells used in batteries powering the EVs are mostly imported. That is why GoI has successfully launched the ACC PLI for 50 GWh and successful bidders are moving in the right direction. We have already reviewed the work progress of two successful bidders and they are on right track.  In addition to these successful bidders, other organisations are also in the process of setting up cell manufacturing in India. It includes the Amaraja, Lucas TVS, Suzuki etc. All this will result in indigenisation of cell manufacturing in India with higher localisation levels. All the components except the natural raw material can be localised in India and that is why ACC PLI has a strict localisation condition too. This will result in the EV ecosystem development to thrive in India and the value chain to further develop.
Bipul Chandra, Ducati India: India continuous to depend on imported Lithium-ion cells owing to limited local manufacturing capacity and scarcity of raw materials. India needs access to Lithium and other rare earth metals to ensure unrestricted domestic battery production. There are several rare earth metals, which are crucial for battery production, and most important of them is Lithium. Now we have some reserves of metals which are used in battery production like nickel, copper, aluminium, but we lack in others, most importantly Lithium. The focus should be to procure high-value battery components and minerals for local and even international cell companies. For metals like Lithium, for which we don't have ores, we should focus on processing of these metals.
Government can support here by giving access to Indian EV manufactures for procuring the raw material. For example, India has done and is doing partnerships with countries like Argentina and Bolivia which have large reservoir of Lithium. Government should see securing Lithium supplies as securing India's energy supplies. India's EV push will be more effective if without securing supplies of key metals used in EV battery production.
Dr. Yogesh Bhatia, LML: Supply chain of manufacturing, raw materials, and components is the rule rather than the exception in today's supply chain. Businesses have developed more connections with third-party providers outside of their own nation during the past few decades. A global supply chain with numerous factories in various nations is used to produce the items essential to international trade.
A business must buy a variety of products and services from many suppliers, and in order for a business to be more lucrative, all costs, including procurement costs, must be kept to a minimum.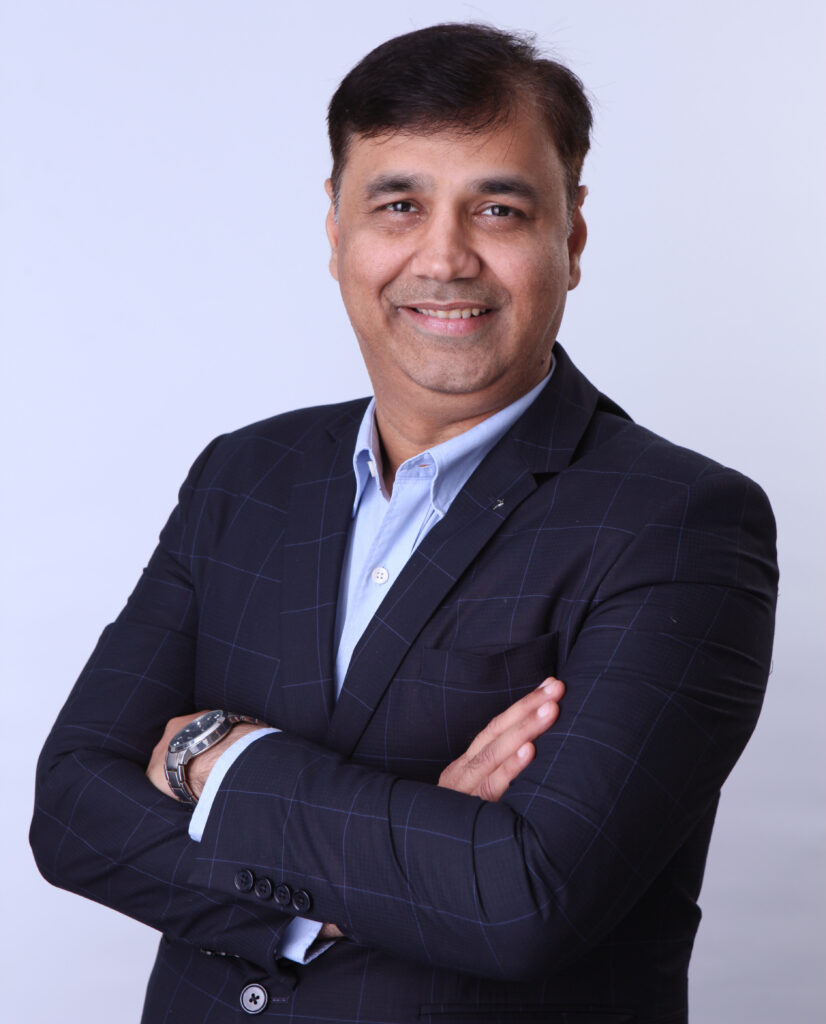 An organization's tactical and strategic objectives are accomplished with the aid of an efficient procurement procedure. And regular adjustments must be made after assessing the effectiveness of the current processes if the process is to be effective.  You will continually identify areas for improvement as you manage supplier relationships and optimize your supply chain.
Sameer Jindal, MG Motor India: Currently most of the OEMS has shifted to assembly of batteries in India. Battery assemblers in the country have adequate technology like TACO, Amarraja and Exide, however the cost is still high as the cells are imported which constitute 50-60% of the cost, BMS, CMS and other power electronics like EDM – electric discharge modules, inside battery can now be developed by several startup companies in India. HV wiring harness and copper connectors are standard buy items for W/H suppliers in India. We are still dependent on a lot of raw material imports which our country should develop in India to make this localization viable. Government has to reduce duty on EV child parts imports so that we start at least with assembling the components. Current import duty is approx. 20 % which is still high and costs a lot on the final assembled components. Initially the government has to make import cheaper. Localization will increase automatically when the suppliers understand the physics of the same.
Atul Arya, Panasonic Life Solutions India: Panasonic has decades of electrified-vehicle experience, from the development of battery cells to the mass production of technologies for OEMs. In addition to supplying battery cells for hybrid, plug-in hybrid, and full-electric vehicle lines, we also design, engineer, and manufacture complete battery systems with the objective of optimizing safety and performance. Globally, Panasonic is one of the leading suppliers of Lithium-ion Battery technology for Hybrid Electric and Electric vehicles. Our advanced Lithium-ion battery technology is designed to provide improved energy density, lower costs, and improved driving range, all intended to reduce the vehicle's environmental impact. 
Moreover, the adoption of electric vehicles underscores the need for quality relays and components to ensure a robust electric vehicle supply equipment (EVSE) infrastructure. Due to various charging demands, Panasonic is invested in the different types of relays to be used in electrified vehicle charging, including safety cut-off on the AC side, insulation detection for the battery inside the inverter, safety cut-off on the DC side, and signal control for IC card activation. As a diversified technology company, Panasonic Life Solutions India has the capabilities to support the EV ecosystem.
Kapila Sandeep Soni, Croyance Automotive: Battery manufacturers need proper infrastructure for the development of battery. The most important thing is supply of the technology and the raw material. Another major factor is skilled workforce that is to be trained in operating latest technologies. The lack of sufficient supply of raw material is a major challenge as we are still dependent on the international market for it.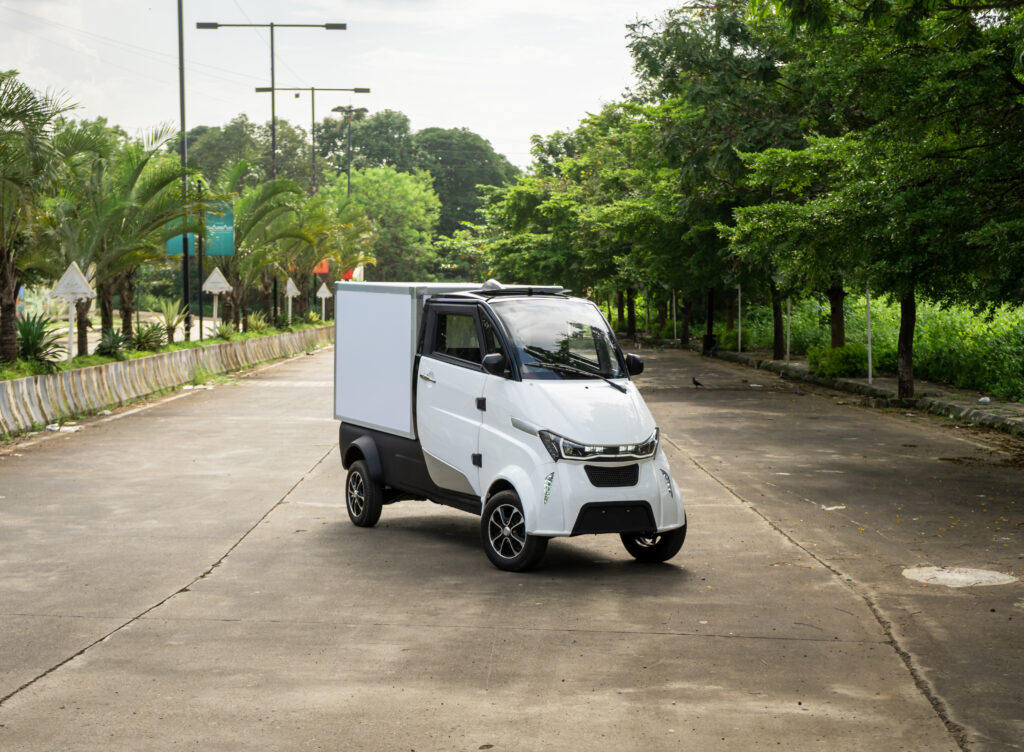 Manish Narang, EV Plugs: We [India's manufacturing sector] cannot claim to have full-scale indigenous lithium-ion cell manufacturing capability currently and nearly all OEMs are relying on imports from China, Japan, and Korea. Cell assembly is localized for modules and battery packs. These capacities are being improved to cater to local demands. The supply-side dependency keeps us exposed to the risk of the global supply chain as was witnessed in the global semiconductor chip shortage months ago in the automotive sector. Despite developing a local ecosystem for sub-components and assembly; dependency on cells, low volumes, and lack of standardization in the battery have caused a consequential increase in EV prices. There exist challenges like the development of battery packs suited to the Indian scenarios and climate. Lithium-based chemistries have a higher energy density, and are well-tested and adopted worldwide, but could have supply-side constraints and environmental concerns in long run. It is argued that within lithium-based batteries, NMC batteries carry higher energy density but may have the risk of thermal runaway over LFP batteries. NMCs also have increased dependency on active materials from foreign players whereas LFPs offer stability due to local supply. To address these concerns, intensive research and development will be required to develop cell chemistry and thermal management, paving a way for metal, sodium, and solid-state batteries in upcoming future.
The quality of the Battery Management System (BMS) is another area of concern. The development of substandard BMS will hurt the growth of the EV sector as the management of the thermal stress of vehicles will be at stake. To focus on the future, battery standardization for public commute will cut costs and allow companies to build resources on a single technology for reuse and recycling. From the policy side, the Government push is already there for local manufacturing with incentives from Make in India and FAME-II schemes. Recently announced Advanced Chemistry Cell (ACC) PLI scheme is likely to boost indigenous advanced manufacturing cell capacities for future demands.
Amit Lakhotia, Park+: Make in India and Startup India measures by the Indian government have bolstered the infrastructure and trade network that is needed to design, develop electric vehicles and batteries in the country. To reap the rewards of zero emission and sustainable mobility in the nation, it is more important than ever for the industry to implement economies of scale to support rapid EV adoption in the nation, particularly among mass market buyers. Even so, expensive parts like batteries, which make up 40% of the cost of an EV, remain essential, due to the lack of access to raw materials for lithium-ion batteries, Indian start-ups are getting affected. The government think-tank NITI Aayog has specified that Faster Adoption and Manufacturing of Hybrid and Electric Vehicles (FAME II) and other policies supporting electric mobility.
Rahul Bollini, Head-Emerging Technologies, JLNPhenix Energy: The industry and government have been putting a lot of effort to improve the EV industry in every way. Government has announced a series of PLI (production linked incentive) schemes to support the EV industry.
Today, Lithium-ion cells are imported from China, South Korea, etc. and these cells are being assembled into a battery pack in India. There are many companies planning to manufacture Lithium-ion cells in India, so this void will be filled after they are setup. In fact, I am myself actively working towards this.
Along with Lithium-ion cell manufacturing being planned in India, some of the raw materials that are required to manufacture Lithium-ion cells are also being planned to be manufactured within India. But it all boils down to the fact that some resources will not be available in India such as Lithium, Nickel and Cobalt.
In fact, battery management system (BMS) and battery chargers used to be imported few years ago but many companies are manufacturing it in India these days.
Other important components of EVs such as motor, motor controller, cluster, vehicle control unit, etc. are prototyped and being validated by many companies. These products are expected to hit the market very soon.
The Charging Infrastructure 
Q. The EV charging infrastructure is key to a country's EV adoption curve. India's charging infrastructure at 1,640 operational public EV chargers dwarfs in comparison with China's 810,000 public charging points, and even lags far behind Germany's 35,000 charging stations, a country one-tenth our size in population. One reason, of course, is the lower EV sales as a percentage of total vehicle sales in the country. What are the other main reasons behind our country's sparse charging station density? What are top measures that the industry and the government can adopt to boost and expand the country's EV charging infrastructure.
Manish Narang, EV Plugs: Developing a public charging infrastructure has its own challenges. During this early adoption of EVs, the utilization of chargers is roughly estimated to be around 5-6% at max in India which makes it a difficult use case for businesses to invest in charging infrastructure. This difficulty is compounded by the lack of uniformity and interoperability of chargers. Public charging Infrastructure guidelines allowed and adopted globally acknowledged charging protocols along with Indian standards and subsequently, relaxed the deployment of single and multiple categories of chargers addressing the industry concerns for high capex. However, there still exists the need for one charger with a unique standard to service another standard-following vehicle. Hence interoperability across these standards is still missing and needs a global call to address.
The placement of chargers is equally important as increasing the counts. It should be futuristic. Different stakeholders need to come together and attempt to coordinate and plan the placement of chargers as per the actual demands and revenue potential. The government's role is most important in creating appropriate ecosystem governance and economic frameworks. In this direction, the priority cities and highways are already selected by the government, tenders are floated, and subsidies are being disbursed.
Utilities have a critical role to play by providing distribution networks and load sanctions for wider charging infrastructure deployment and management of harmonics and grid balancing. Many DISCOMs are yet to develop a tariff rate structure at par with the residential rate to deploy retail charger outlets for EVs, this needs to be addressed immediately. Then comes entities like oil marketing companies (OMCs), commercial spaces, and housing societies which can take lead in making lands available for parking and charging. Partnering with Charger OEMs, EV manufacturers can also improve utilization by predicting the actual demands based on geography-wise sales numbers.
Sharing and utilization of data and information on installed chargers are as important as partnerships in the industry. The central database of chargers and their details enhances the visibility of existing chargers during navigation. This not only improves the utilization but also when shared, allows aggregator platforms to offer value-added services such as pre-booking and digital transactions to commuters while planning their journey. Riding on economic incentives, we expect to witness a growth in the number of charging points soon, however, if these measures are not adopted sincerely by the industry, we may witness a scattered network of underutilized and redundant chargers which should be avoided at any cost.
Randheer Singh, ACCP, NITI Aayog: The Indian automobile [usage] mix is different from other countries. Two wheelers dominate the Indian market in terms of volume. 76-80% of the total automobiles are two-wheelers. The EV transition will also follow the same trajectory. Therefore, the charging needs are also different.
We need charging points not charging stations. We need disruptive models such as BaaS to enable mass charging and zero downtime. Home-based charging for these LEVs dominates the Indian market. Having said that, the industry has multiplied its efforts to set up the charging points, similar to the West where industry-led efforts to create the charging infra. However, the industry also needs to come together to improve the asset utilisation of these charge points. That will only happen if interoperability is established by the industry players themselves. This will boost the utilisation and availability of the charging infra. In the United States and EU, companies have come together to create common charging infra, resulting in faster penetration and a wider availability of charge points, and reduction of range anxiety. India will soon witness a boom in the number of charging stations, and would cross Germany and China's numbers in no time.
Bipul Chandra, Ducati India: According to a recent report by JMK Research, India has around 1 charging station per 32 EVs which is extremely low. To have about 5 crore electric vehicles by 2030 of which E-two wheelers alone will account for about 70% of total EV sales, India will need about 20.5 lakh charging stations till then.
One of the reasons for low penetration of charging stations is that establishing a charging station is expensive, and since there is low penetration of EVs, setting up charging stations does not account for profit for many players in the industry. Similarly, lack of organized parking spaces, inefficient power distribution system, etc are among few other reasons for the lack of charging infrastructure in India.
To combat this, the government and its public sector undertakings are in plans to install charging stations around the highways, like NHAI's plans to install 40,000 charging stations around highways, which is quite impressive. Similarly, companies like IOCL, BPCL, Tata Powers etc., have also come forward and committed to set up substantial number of charging stations in the country.
Dr. Yogesh Bhatia, LML: Although electric vehicles have a long way to go before they are a common form of transportation in India, the market for them has seen rising demand. Electric vehicles could revolutionize the global transportation industry. By 2030, the number of electric vehicles in all categories—two, three, or four wheels—will continue to rise. With more study, EVs can perform on level with conventional vehicles. The quick uptake of electric vehicles requires a sufficient infrastructure for charging them.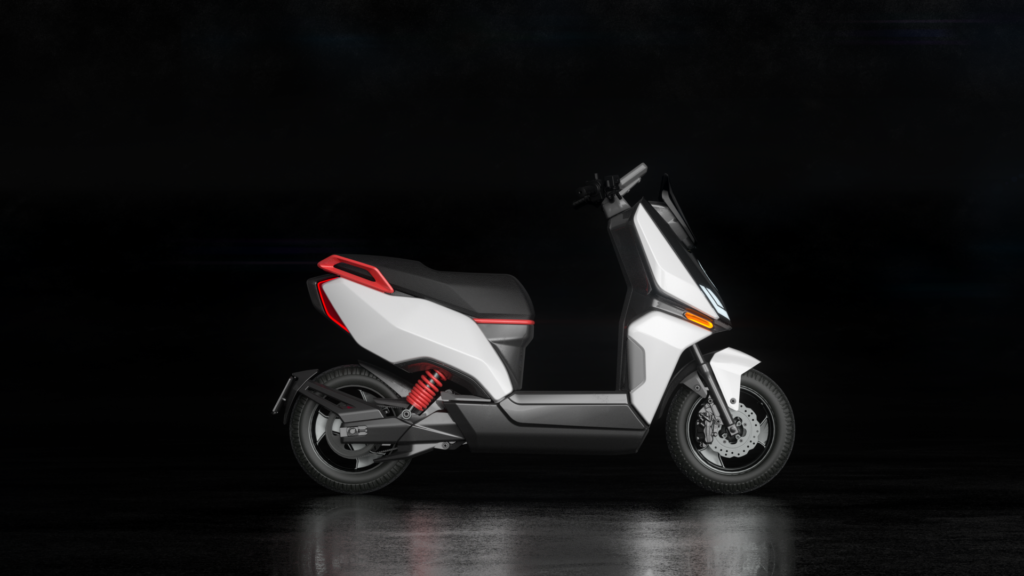 The government must concentrate on creating a supply chain by domestically producing batteries. India should put more effort into encouraging both domestic and foreign battery producers to establish local production facilities. It will contribute to a decrease in the price of batteries and EVs, enhancing cost competitiveness.
Sameer Jindal, MG Motor India: Charging infrastructure development can boost the growth of EVs by leaps and bounds. This is one of the main anxieties in buyers currently for buying cars for longer distance travels as battery charging infrastructure is still concentrated in and around metros. The commercial agencies or big business houses must come forward for developing chain of EV Chargers across India at very fast pace. Government has to provide incentives for taxes and interest free loans for such ventures to increase this as an entrepreneurship ventures. As the number of EV automobiles will increase on roads,      this business will become more lucrative like Petrol Pumps licences in India.
Two main challenges for future-ready EV charging infrastructure are building enough charging stations in the right places and having the electric grid to support its trouble-free operation. At this juncture, it is crucial for OEMs to step forward and carry out the strengthening of charging infrastructure on their part. MG Motor India is taking conscious steps toward strengthening the EV infrastructure to further enhance customer confidence. Even before the launch of the ZS EV in 2020, the brand introduced a 5-way charging ecosystem to enhance customer confidence towards EV adoption. The 5-way charging system included a plug-and-charge cable onboard, an AC fast-charger (installed at the customer's home/office), DC superfast chargers at MG dealerships, public charging network, and charge-on-the-go with RSA (Roadside Assistance).
Now, as the consumer mindset has also evolved, MG has recently introduced 6-way charging solutions for the customers, with a plan to install 1000 AC fast chargers at residential localities and corporate offices across India in 1000 days. In the past, the brand has also joined hands with companies like Fortum, Delta, eChargeBays, Exicom, Electreefi, and Tata Power to introduce DC and AC fast chargers across the country. Recently MG has also announced a partnership with Bharat Petroleum Corporation Limited (BPCL) to install EV chargers across highways and within cities.
At the current growth rate, only a quarter of the expected total number of public charging stations will be realized by 2032. This is very slow growth.  The sluggish creation of charging points is partly due to a global shortage of essential EV charger components and also precious metals, such as lithium. There are efforts from EV OEMs like MG, Tata and Hero to tie up with giants like Indian Oil and Bharat Petroleum etc. to install charges across country but as fuel prices are stable these efforts are also slowing down. A big thrust from the government sector is required in this area.
Uday Narang, Omega Seiki Mobility: Adequate charging infrastructure is the key prerequisite in the Electric mobility space which will define adoption trends of EVs in India at large. The charging requirement depends not only on the kind of vehicle but also on the utility purpose. The Government of India has set a target to electrify 70% of all commercial vehicles, 30% of private cars, 40% of buses, and 80% of two-wheeler and three-wheeler sales by 2030. This target requires coinciding penetration of charging stations across India.
The Government of India has been supporting the EV industry through schemes such as FAME1 and FAME2 with a major focus on charging infrastructure. ROME was not build in one day, an ecosystem for the development of chargers, charging stations, and other services are gradually being built.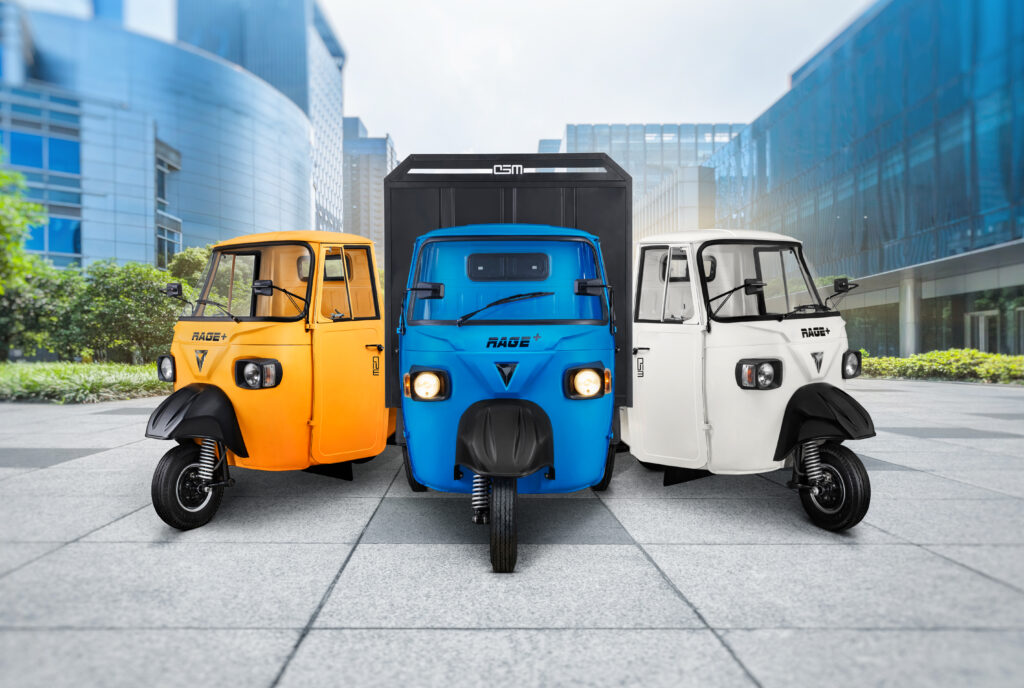 The charging infrastructure is the mainstay of electric mobility high operating cost, Discom load, and the uncertainty related to utilization rates of charging stations are holding back the expansion. The government needs to put more effort in terms of giving, business incentives to put charging station. This is something that is important, can be done for a short period of time when the charging infrastructure is set up, then they can pull the plug on incentives.
Kapila Sandeep Soni, Croyance Automotive: As Electric vehicle is in developing stage so as Charging infrastructure too, electric vehicles are in the advancing stage increasing demand and sales of electric vehicles will  definitely paved the way for the same, for deploying charging stations less documentations and fast approval is needed with proper back up by subsidise rate of power.
Amit Das, Electric One: The country is struggling with several challenges like high prices of electric vehicles especially in four-wheelers, battery production capabilities, electricity consumption, charger compatibility, improper charging location, and a lack of vigorous electrical charging infrastructure. Let's understand the other main reasons behind our country's sparse charging station density.
High Initial Investment
Setting up the EV charging station is quite high in cost. To set up the EV charging infrastructure, some requirements need to be fulfilled like proper location, land, right vendor, grid power stability, remittance of power, varieties of charger types, cables, and other auxiliaries.
Multiple Types of Charging Connectors
There are some connectors such as CCS (Combined Charging System), CHAdeMO, and Bharat DC-001, and AC-001, all should be installed in a single charging station so the consumers will have a choice of having fast and slow charging as per their requirements as well as timing perspective.
Location to Set up the EV Charging Station
To set up the Electric Vehicle charging station, the location of the charging station is a major challenge. Location or design of charging station should be such that it is easily visible, accessible, save time, and charging queue can be minimized.
Technical Safety at EV charging stations
Setting up the EV charging stations requires specialized technical safety. Voltage fluctuations, over current, frequency mismatch, and ground fault are major concerns. To overcome Voltage fluctuations, stabilizers, proximity sensors, and control pilot sensors need to be integrated to keep a check on it. Otherwise, it may damage the expensive components.
Software Related Challenges
Finding the availability of the charging slot is one of the most important tasks, for this, it is very helpful to develop such software, it makes life easier and saves time.
The Government of India has undertaken the many measures to boost and expand the country's EV charging infrastructure.
The Government has made 360-degree efforts to enhance public charging infrastructure by involving private and public agencies (BEE, EESL, PGCIL, NTPC, etc.). Many private organisations have also come forward to install EV charging stations to develop convenient charging network grid to gain consumers' confidence. Ministry of Power (MoP) has planned that charging stations should be in an area of 3×3 km grid. Currently, India has a total of 1640 operational public EV chargers. Out of which, 9 cities (Surat, Pune, Ahmedabad, Bengaluru, Hyderabad, Delhi, Kolkata, Mumbai, and Chennai) account for approximately 940 stations.
In this direction, the Oil Marketing Companies have announced the setting up of 22,000 EV charging stations in prominent cities and on national highways across the country. Out of 22,000 EV charging stations, 10,000 will be installed by IOCL, 7,000 will be installed by Bharat Petroleum Corporation Ltd. (BPCL), and the rest of 5,000 will be installed by Hindustan Petroleum Corporation Ltd. (HPCL). IOCL has already installed 439 EV charging stations and plans to install another 2,000 EV charging stations over the next year. BPCL has installed 52 charging stations, while HPCL has installed 382 charging stations.
Amit Lakhotia, Park+: The following challenges exist both on the supply side and demand side: 
Installation & Supply:
Real estate: Finding safe & accessible real estate locations to install EV charging stations is a major challenge, as it comes with its associated cost. Additionally, finding and activating prime (high EV footfall) locations where EV users can charge their cars/two wheelers is a major challenge. Various commercial models and different types of real estate locations add to the chaos. No standard guidebook exists, which can be used by all stakeholders for rapid deployment. 
Awareness & education: Lack of awareness with respect to types of charging points (trickle charge, AC charge, DC charge). No universal charging point consensus exists, which adds to the confusion. 
Installation & maintenance: Requires a dedicated and hyperlocal engineering team to setup/manage charging infra. Additionally, 24×7 uptime required IOT based advanced monitoring and agile/skilled on ground teams. Which turns into an expensive proposition if done in isolation by individual EV players. 
Electricity grid management: Grids need to be updated and strengthened to withstand the additional load from the EV charging network. Furthermore, load assessment needs to be done locally to address gaps.
Demand & Discoverability:
Fragmented Demand: The Indian EV story is still unfolding. It's a chaotic mix of two wheelers, three wheelers and four wheelers. In other words a fragmented market where the consumer is not sure what to buy and why to buy an EV.
Discoverability & stickiness: Unlike petrol pumps, EV charging zones have not yet reached the desired penetration rate of at least 1 EV zone, within a 500-metre radius. This lack of discoverability leads to apprehension and reduced stickiness among EV users. According to a recent on app survey done by us, we found that 80% Gurugram residents were planning to buy an EV (a two or three-wheeler), however both their residential location and offices did not have EV charging points. Which resulted in them delaying their purchase.
Payment system: Seamless payment options will also need to be embedded in the EV charging network ecosystem to ensure customer satisfaction and reduce payment anxiety.
Customer delight: There is immense scope in developing an unparalleled EV customer experience, starting with the EV they buy and the EV charging network they use. 
Governments at both the central and state levels have re-energised their policy incentives, approval processes and GST process, enabling EV players to unlock their latent potential. However, they need to create and announce a unified EV policy, empowering stakeholders to work together from across state borders. Additionally, a conducive environment needs to be provided to trigger public-private collaboration, tech innovations and investments. 
Rahul Bollini, JLNPhenix Energy: Countries having a large number of charging stations cater to the electric cars and larger segment of electric vehicles. India's electric vehicle revolution has been traditionally driven by 2W and 3W. These smaller vehicles, specially 2W, have limited usage every day and their owners prefer charging their vehicles at home at the end of the day. Their priority to charge at a charging station is very less because charging the vehicles at home is cheaper than charging at a charging station. Also, because these vehicles have a different charging port and charging speed, traditional fast charging stations might not be compatible.
India's electric 4W revolution is yet to take off in a big way. Let us give it some time and India will notice a exponential rise in the number of charging stations. Many companies are putting efforts towards it and a lot of support is there from the government as well.
India's EV Sector Growth: Today and Tomorrow
Q: India's EV market has many interesting characteristics. The biggest one is that the fastest growing sectors in terms of adoption (also referred to as market penetration) are the 2-wheelers and 3-wheeler segments, not so much the 4-wheeler passenger and commercial segments (source: The EV reporter). Which also means that the big traditional automotive OEMs do not dominate this market, as they do the ICE market. What are the top reasons/factors that shape this peculiar trend of the 2W and 3W segments leading other segments in adoption, with the 4W being the slowest one to catch up.
Randheer Singh, ACCP, NITI Aayog: Initial penetration and adoption take time and disruption needs some incentives to be tried and tested before reaching to the scale of economies. The idea of transition is not to increase the number of private vehicles in the country, but to transition ICE vehicles to EVs, only then the motive of pollution control, taking lead in sunrise sector of EVs, reducing dependency on fossil fuels etc. can be achieved. Therefore, the government launched the FAME II incentives program to boost the 2W (a mass segment with 76-80% of total registered automotive in India) segment. And we can see the results. The growth from 2021 to 2022 has been phenomenal. EV sales of 390,399 units in H1 2022 surpassed 2021's total sales.
The traditional OEMs in bus and 4W segments are also adopting this transition. It includes the TATAs, Hyundai, Mahindra, and others. The battery requirement in 4W is quite high and product testing, homologation, and maturity takes time. Some of these companies are completing their testing phase etc. by the end of 2022 and we will see a surge of low-cost EV availability in India by 2023. In terms of 2W and 3W the lead is being taken by the start-ups like Ather, Ola, Kinetic Green, etc. The biggest reason is the type of technology and platform development required for 2W/3W is not as complicated as for 4W. To add to this, the logistics and final-mile delivery segment which has the power to scale EV adoption significantly remains one of the biggest adopters of two-wheelers in the country. So, it is no surprise that two-wheelers are leading the curve but I'm certain that buses and 4 wheelers will soon follow suit.
Bipul Chandra, Ducati India: The adoption of EVs has been slow in India as it's a new technology and there is limited charging infrastructure. Additionally, high price of EVs is another major factor for less interest in the price-sensitive market in India.
Indians have now started shifting in large numbers from petrol two-wheelers to electric ones due to attractive prices, lower running costs, and lower maintenance. Also, thanks to the policies introduced by the government like PLI schemes, Fame I and II along with various subsidies allowed by the state government, progressive induction of reliable, affordable and efficient electric vehicles is being encouraged. A significant percentage of customers also factor in the environment and sustainability in their decision to buy an electric two-wheeler.
An electric two-wheeler (E2W) demands an average of 50 paisa per km as compared to fuel consumption bikes that cost around INR 4-5 per litre. The low maintenance factor is also key in the adoption of E2Ws.
When it comes to electric three-wheelers (E3W), it is because of the increased demand of last-mile connectivity for delivery of goods, which is pushing the growth of E3Ws in India. For businesses in the last-mile delivery space, it is important for them to have quick and efficient transportation system in place. This is where E3W, well-known for its low-carbon footprint, wins the race.
Suman Mishra, Mahindra Electric – Last Mile Mobility: Mahindra Last Mile Mobility, as an OEM, is focussed on EVs with a rapidly increasing product portfolio that includes the Treo, Zor Grand as well as Alfa range of 3-wheelers in lead acid and Li-ion battery options. A Total Cost of Ownership (TCO) comparison shows that 2- and 3-wheeler EVs have already reached price parity with fossil-fuelled vehicles due to their attractive subsidy support as well as the lower operating cost. In fact, during the life of the 3-wheeler, a customer earns much higher with an EV in comparison with a petrol/diesel/CNG equivalent.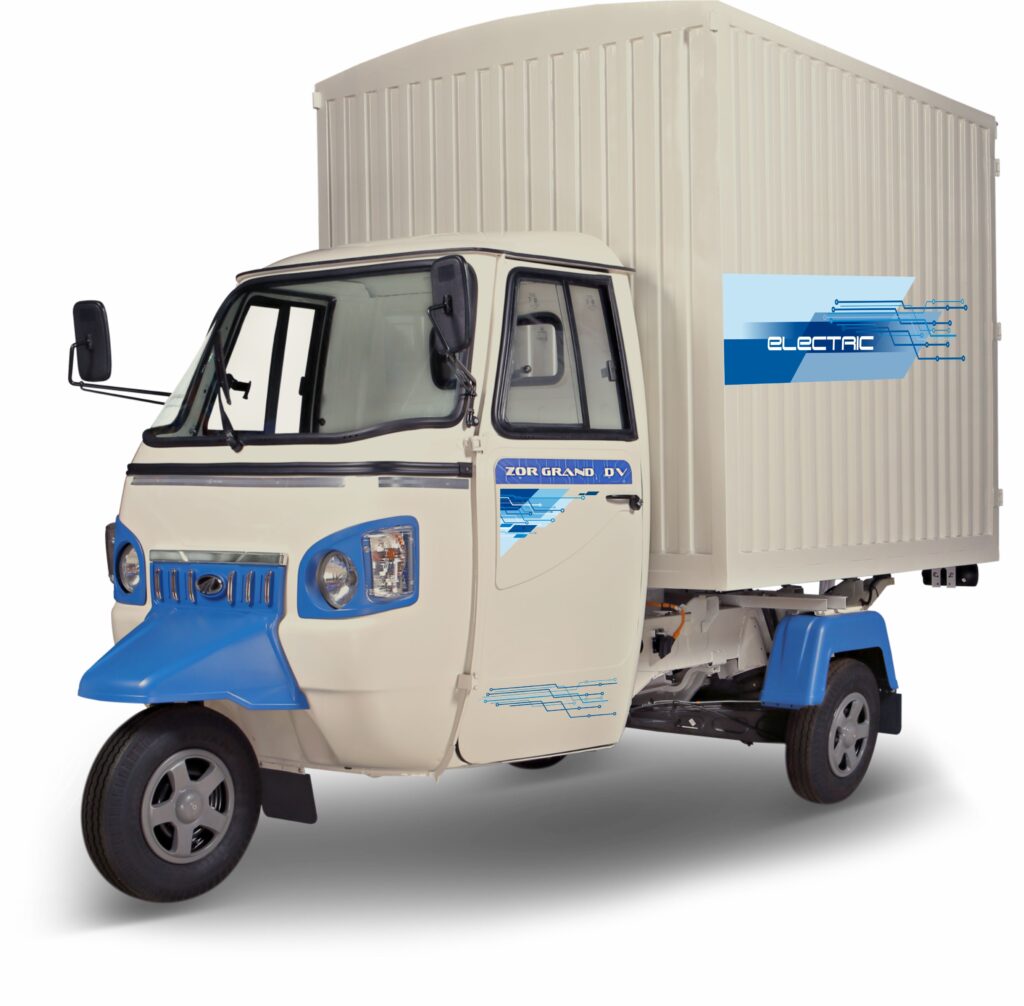 A mass appeal with the ubiquitous 3-wheeler EVs in both passenger as well as cargo segments is something that is laying the foundation for electric vehicle adoption. As for 4-wheelers, once the global cell prices reduce, the cost parity will be achieved. Currently, 4-wheeler EV penetration is just under 5% and it is expected to go up to 20-30% in the next 4-5 years. In 3-wheelers, industry projections suggest we should reach 20-30% electrification in L5 category by FY25 and 60-70% by FY30.
Sameer Jindal, MG Motor India: One of the main reasons behind slow adoption for 4W EVs was limited number of affordable and reliant models. As Tata Motors brought Tata Nexon EV which is affordable and convenient, it suddenly became highest selling model in India. As 2W and 3W have lower cost, they have suddenly become very popular as users find them more convenient than ICE counterparts with less maintenance. Also 2W has very wide penetration of market.
2W – As of September 1, 2022, two-wheeler EV registrations in August stood at 50,346 units, up 13% from 44,599 units in July. With this, August became the month to see the second-highest number of registrations in 2022, slightly below March's 50,372 units.
4W – Though at present, EVs account for less than one percent of the total automobile market in India, demand is growing year on year. Of the total 30,69,499 PVs sold in FY2022, 21,821 were EVs and accounting for 0.7% of the market, up from 0.2% in FY2021.
Ever since MG ZS EV entered the Indian market, it has carved quite a niche for itself in the matter of just a couple of years. While it continues to rule key markets across the globe, including Europe and Australia, the ZS EV is the second most sought-after electric 4W in India. With ZS EV, we ensure a superior ownership experience by building a robust & sustainable EV ecosystem, and we are confident to change the mindset and accelerate EV adoption in India.
Uday Narang, Omega Seiki Mobility: It is absolutely feasible to electrify trucks. OSM is the only Indian company which is running 1 ton 3.0 ton and 6.5-ton electric trucks. Indeed, some leading countries have already set targets to phase out internal combustion engine medium and heavy trucks. So, if the electrification of trucks is possible, then why is it not happening in India? There are multiple reasons for the same:
Legacy trucking businesses are largely unorganised: The trucking market is highly unorganised and three-quarters of the fleet is operated by those who have five or fewer trucks. In addition, 30%-50% of trucks return empty after delivering their cargo: creating challenges of high costs, waste of resources, heavily intermediated returns and redundancies in the sector. This legacy business model creates a huge barrier in innovation of the segment.
Lack of financial incentive: The FAME I and II Scheme did not include any support at all for trucks. Right now, we have few electric truck models available on the Indian market like OSM M1KA, Tata ACE Electric, and there is a huge demand for these electric trucks. However, due to absence of any incentive from the Govt. the parity of cost in ICE engine trucks and electric trucks is very high.
Still waiting for a policy push: India is the sixth-largest commercial vehicle market in the world and a large exporter of vehicles and spare parts. Because there is a large ecosystem that exists in the incumbent system, electrifying the commercial vehicle sector will need the right policy push. Many states in India have come up with electric vehicle policies, but most of them are currently silent on the freight sector. India needs a policy for electrifying its trucking fleet. Accelerating the use of electric trucks in India is doable. Doing this will be more than worth the effort because zero-emission trucks are aligned with India's ambitious climate, air quality, and energy security goals.
Kapila Sandeep Soni, Croyance Automotive: 2W and 3W are indeed leading in this segment but when it comes to 4 W passenger and 4 W cargo segment the major challenge is the range anxiety people expect 4W cargo to be on highway as an ICE vehicle, but the lack of charging infrastructure has had its impact.
Amit Das, Electric One: There appears no doubt that EV revolution is bound to invade two-wheeler (2W) space much faster than 4w. I can support my argument by stating some facts.
The rapid entry by small private sector players in the manufacture of 2W EV demonstrates that it's not a one-off event rather it is becoming a reality as the big players in 2W Auto sector is also quickly changing gears and refocusing their plans to make 2W EV.
In fact, on common observance, we see that there is an increasing shift which is happening in the fleets of delivery services of ecommerce players from ICE engine to EV, which also prefer 2W EV.
Since we are a Budget-conscious nation and EV 2W are undoubtedly cheaper to buy so this also makes the choice for 2W EV in comparison to 4w.
As most of the cities are crowded in India so citizens over here prefer to buy 2W over 4W.
As India is taking the steps to solve the connectivity issues in small towns people are using 3w EVs as a medium of transport over 4w EV
All these points discussed above are the main reasons for this peculiar trend of the 2W and 3W segments leading other segments in adoption.
Manish Narang, EV Plugs: The transition of electric mobility in India has followed a different trajectory as compared to its western and developed counterparts, where the transition was driven by 4-wheelers initially and was shifted to other segments of vehicles gradually. However, in India, the adoption has taken place predominantly in 2-wheelers and 3-wheelers category and in the shared mobility space. This is because of the unique mobility landscape present in India. The ownership of 4-wheelers vehicles was historically low due to comparatively lower per capita income. As data say, India has just 22 cars per 1,000 individuals.  This number stands close to 900 in US and UK. An average Indian buyer prefers to use 2-wheeler and public commute being price sensitive and opting for a cost-effective solution. Secondly, it is the dense traffic on Indian roads and shorter trip length requirements that encourage average Indian buyers to own 2W and use 3W public transport.
When this unique landscape is coupled with the electrification of vehicles, the total cost of ownership (TCO) makes 2W and 3W the most viable solution for being the early adopters in the uptake. With the affordable purchase and maintenance and availability of low-cost charging sockets nearby, 2W and 3W EVs became ideal for personal short commutes, last-mile connectivity, and multiple logistic deliveries. Policy incentives and early adoption by e-commerce and start-up food delivery companies have also played a catalyst role in this. However, it is likely that the presence of adequate charging infrastructure and an improved range of advanced vehicles will build confidence in buyers and subsequently help pick up the pace of EV adoption in the 4-wheelers segment also.
Amit Lakhotia, Park+: The Indian EV revolution is being written by two-wheelers and three wheelers which have turned out to be the game changers. (Bikes, Autos, Tuktuks). This business vertical will keep evolving and growing to meet the Indian customers' demands as the need for last-mile deliveries have massively increased. Several logistics and food-tech start-ups have introduced 2Ws that are used specially for food, courier, transportation, and essentials delivery. Additionally, they have developed a full ecosystem, from production to setting installation of charging stations, which has accelerated the use of two-wheel electric vehicles and subsequently reducing the carbon footprint. We at Park+ have also recently tied up with Battery Smart, a battery swapping network providing company to make our services more holistic and a one-stop platform for all the EV users in the country. For 4W's, considerably long charging time, range anxiety, higher cost than ICE vehicles  and limited number of options available have been a reason for slow catching up.
Rahul Bollini, JLNPhenix Energy: Since batteries are the single largest priced component in any EV, the price of battery dictates how the EV is positioned in terms of price. Who doesn't want more range in their EV? After all everybody experiences range anxiety – it gets more worrisome when the battery percentage goes down, especially when we are away from home or a charging station. To reduce range anxiety, having a high-capacity battery helps but it increases the overall price of  EV.
Since energy consumption of 2-Wheelers and 3-Wheelers per kilometer in terms of watt-hours per km is lower, it does not significantly increase the overall price of the vehicle. In fact, premium high-speed scooters with extended range versions are priced under 2 Lakhs after FAME 2 subsidy. Moreover, users of these vehicles don't expect very high range. But in the case of 4-Wheelers, the realistic range expected by its end users is typically more than 250Km and this is why earlier vehicles with a range of up to 150Km didn't sell much.
Even Tata Nexon delivering up to 250Km realistically didn't seem enough for most vehicle owners and Nexon EV Max was launched to fill this void. The newly launched Mahindra XUV 400 has a battery capacity that can deliver a realistic range of above 250Km. It is not like the user has a requirement of up to 250Km range on a daily basis, but this kind of high number makes them feel better and reduces their range anxiety.
People are not comfortable paying above 20 Lakhs (on-road) when it comes to buying an electric car because of the whole concept being new to them. ZS EV from MG and Kona from Hyundai are priced above 20 Lakhs and hence their sales volume has been low.
Also, there are not many reasons when it comes to 4-wheeler segment and the end users have very little to choose from. More models are expected to be launched in 2023 and 2024 and this variety of options will encourage people to buy EVs. The newly launched Tata Tiago EV is well positioned in terms of price and is expected to drive the 4-Wheeler numbers up. Its extended range version is expected to provide close to 250Km per charge.
Designing, testing and validating an electric 4-Wheeler takes a much larger time, since its electric platform is expected to last for 15 years, as much as life of the road tax. Moreover, they have to provide a warranty of a minimum of 8 years on the battery as compared to just 3 years in 2-Wheeler and 3-Wheeler EVs.
Coming to the point that traditional automotive OEMs do not dominate the EV market, it is mostly true for 2-Wheeler and 3-Wheeler market segments. Startups have played a vital role in the EV revolution and they have been the front runners while traditional automotive OEMs played wait-and-watch. These startups enjoy the first mover advantage and the traditional OEMs are now playing catch up. Also, the recurring margins on vehicle servicing and consumables are lower in EVs as compared to ICE (internal combustion engine) vehicles.
Environmental Sustainability: The EV Impact
Q. The biggest attraction of the EVs is its transformational impact on the environment. Its large-scale adoption in India, which unfortunately has some of the world's most polluting cities, will significantly reduce the carbon footprint of the transportation sector locally and globally. Could you share with our readers the topmost factors that make EV so much environmentally efficient, and how its adoption could not only reduce vehicular pollution, but also make the energy sector overall more sustainable?
Randheer Singh, ACCP, NITI Aayog: EVs are also termed as ZEV (zero emission vehicles) in terms of tailpipe emissions. This helps to reduce vehicular pollution in cities and dense areas. Despite India's current energy mix, lifetime emissions from EVs today are 19%-34% lower than ICE vehicles and in the future with an increase in the renewable energy mix, this delta will increase making it more sustainable. In addition to this, the maintenance cost and consumables in EVs are far less.  The drivetrain in an ICE vehicle contains 2,000+ moving parts typically, whereas the drivetrain in an EV contains around 20. Further, from a well-to-wheel (W2W) basis renewable power, low maintenance cost, high vehicle life, falling battery prices, increasing battery capacities, and the development of a secondary market will boost the sustainable transformation in India's mobility sector.
Bipul Chandra, Ducati India: Transport is a fundamental requirement for modern life and one clear advantage of EV is that fully EVs have zero tailpipe emissions and are much better for the environment. This results in reducing air pollution considerably. If there are more EVs on the roads, simply put together, air quality will be clean, ultimately adding in ease of living. Driving an electric vehicle will not only help reduce carbon footprint but also reduce the environmental impact of charging vehicle further by choosing renewable energy options for home electricity.
While the production of EV batteries also creates upstream emissions, still, EVs remain the cleanest option for transportation as their entire life cycle is much more sustainable overall.
EVs has advantage in reducing noise pollution also. The engine of a petrol or diesel car will make more noise than an EV. Thus, for reducing noise pollution in a city, EVs are a good solution.
Also, in the future, there is a lot of scope for newer battery technologies, which can reduce emissions even at the time of production. Battery recycling is also a promising area. If we can archive optimum recycling, we can further cut net emissions.
Suman Mishra, Mahindra Electric – Last Mile Mobility: In an EV, as we are aware, there are zero tailpipe emissions. The EV batteries too are emission-free when in use and these can be depleted and charged repeatedly without contributing to pollution. EVs create a lower carbon footprint over the course of their lifetime than the traditional ICE vehicles even after accounting for the production emissions. The OEMs are also continuously innovating green manufacturing technologies to further reduce the carbon footprint across the value chain. For a sustainable ecosystem, there is a huge potential for battery recycling and reusability. There are some concrete measures being undertaken by the GoI to propagate the battery reuse as well as safe disposal.
Through EV adoption, customers will engage in more sustainable energy behavior because they are the ones who made a sustainable choice with their vehicle. As more and more people adopt EVs, there is scope for the energy sector to change the way the world operates and catalyze the eventual shift to sustainable sources of energy like wind, solar, and hydropower. While the main concern of customers is the charging infrastructure, through renewable sources of electricity, a huge role can be played by OEMs as well as energy providers through the various aforementioned processes.
Dr. Yogesh Bhatia, LML: Electric Vehicles are a significant development in sustainable mobility since they offer a greener option. Known for their high fuel efficiency, EVs might be an affordable method to lower operating costs for your entire fleet. Many businesses have started using electric vehicles (EVs) in their fleets as a result of rising fuel prices and a push for greener initiatives. Known for their high fuel efficiency, EVs might be an affordable option to lower running costs.
EVs are a more environmentally friendly option than gas or diesel automobiles in addition to having cheaper fuel expenses. They can lower a fleet's carbon gas emissions by getting rid of exhaust. This benefit aids companies in continuing to operate sustainably and in compliance with legal requirements.
Sameer Jindal, MG Motor India: Electric vehicles are more efficient, and that combined with the electricity cost means that charging an electric vehicle is cheaper than filling petrol or diesel for your travel requirements. Using renewable energy sources can make the use of electric vehicles more eco-friendly. Electric cars are far more energy efficient (85-90% efficient) than internal combustion engine cars (17-21%). Less energy used means less pollutants produced, which in turn means less CO2 emissions produced by non-renewable energy sources and the wider energy supply chain. Certainly, we have to move to a cleaner and greener environment as committed by our Prime Minister in the COP26 Summit in Glasgow that by 2030, India will reduce the carbon intensity of its economy by more than 45 percent.
Atul Arya, Panasonic Life Solutions India: The focus on EVs stems from the government's focus on curbing rampant pollution in the major cities and cutting oil imports. India is the world's third-largest oil importer and home to some of the world's most polluted cities. Road transport contributes around 90% of the total emissions in the transport sector in India. Energy demand in India is anticipated to grow faster than that of all major economies, on the back of continued robust economic growth. Being the third largest energy consumer globally, reports have indicated that the demand for primary energy in India is expected to grow threefold by 2035 to 1,516 million tonnes of oil. Given the large dependence on oil imports, it is imperative to shift the focus to alternative fuels and electric mobility to support mobility in a sustainable manner. Some of the key factors that will have a direct impact on environment are:
Reduction in tailpipe emissions – using EVs will reduce the emissions to zero. Consumers can further nullify the impact by charging their EV using renewable energy at home
Better energy efficiency – EVs can covert around 60% of the electrical energy from the grid to power the wheels, but petrol or diesel cars can only convert 17%-21% of the energy stored in the fuel to the wheels. That is a waste of around 80%.
Curbing noise pollution – EVs have silent functioning capability making zero noise
Uday Narang, Omega Seiki Mobility: Environment and sustainability is extremely important. At OSM our vision has always been on how we get green energy and sustainability on the map. Thirty-one of the most polluted cities in the world are in India, we have got our future generations that are needed to be protected against Mother Earth's environment that is getting worse and worse by the day. Specifically, the developing country like India, has to make a major step towards electrification of mobility. EVs are environmentally efficient, the carbon dioxide emissions are less, particulates are less amongst the other advantages of EVs
Kapila Sandeep Soni, Croyance Automotive: Out of 20 most polluted cities in the world are from India. As per research passenger travel in individual ICE vehicle contributed 62 per cent of emissions attributed to road transport which is too high.
The health effects of this pollution are grave, with 35 per cent of the population of India exposed to emissions above the limits, as determined by the World Health Organization (WHO), leading to over 1.24 million deaths annually very tragic,
And nationwide lockdown provided evidence of the role road transportation plays in carbon emissions, between March and May 2020, the levels of nitrogen dioxide nationwide recorded their lowest value in 20 years. 19 out of 20 warmest years have occurred in 21st century. So the solution to all the above problem is Switch to Electric Vehicle, to create a better environment  start working Now,  adopt Ev in all the possible ways is the only solution to solve Environment and economic problems. As it is said "the future will either be green or not at all? So what we choose is critical to the future of humanity. 
Amit Das, Electric One: Following are some of the topmost factors that make EV so much environmentally efficient
EVs produce zero tailpipe emissions
Full electric vehicles do not need a tailpipe, as they don't produce exhaust. Traditional engines combust gasoline or diesel, creating energy at the cost of producing harmful carbon emissions. By contrast, the batteries found in EVs are completely emission-free.
Even when using fossil fuels, EVs contribute fewer emissions than ICE vehicles
Many electric charging stations use renewable energy to charge EVs. However, some are still powered by coal-burning power plants and similar energy sources considered harmful to the environment. In countries that primarily use coal, oil, or natural gas for power, charging EVs can leave a more significant carbon footprint.
EV battery production are becoming cleaner
Although EVs don't contribute much to air pollution on the road, manufacturing EV batteries can be harmful if done irresponsibly. Nearly all EV emissions are well-to-wheel emissions created during the battery production process. As EVs are still a newer technology, industry standards are inconsistent with the energy sources used for making batteries, resulting in larger carbon footprints. But, this is already beginning to change.
Today's EV batteries have a carbon footprint that is 2 to 3 times lower than two years ago, and growing cleaner still. Manufacturers of EVs are setting guidelines for their battery suppliers.
Apart from the limited use of coal-fueled charging stations, EVs do not contribute to air pollution after they are manufactured. Most emissions are produced during the battery manufacturing process. That means total emissions of an EV can be measured before it even starts up for the first time.
EV manufacturers use eco-friendly material
One of the major obstacles facing EV manufacturers is producing a functional, lightweight vehicle. Lighter EVs have a greater range and smaller carbon footprint, but traditional materials make it difficult to achieve this. However, recycled and organic materials are now comparable to traditional materials. They're lightweight, eco-friendly, strong, and durable.
The digitalization of the power grid to smart grid provides value added services to the prosumers and other stakeholders involved in the energy market, and possibly disrupts existing electricity services in smart cities. The use of Electric Vehicles (EVs) do not only challenge the sustainability of the smart grid but also promote and stimulate its upgrading. Undeniably, EVs can actively promote the development of the smart grid via two-way communications by deploying Vehicle-to-Grid (V2G) and Grid-to-Vehicle (G2V). EVs have environmental benefits as compared to hybrids or even internal combustion engine vehicle as they can help minimize noise levels, pollution, and greenhouse gas emissions. The integration of EVs could bring substantial changes for the society not only in providing transportation services but also shifting economies from petroleum and reducing the carbon dioxide (CO2) emission from the transportation sector. Therefore, this study employs secondary data from the literature to explore how EVs can achieve sustainable energy as a service business model in smart cities. Findings from this study suggest that EVs are major assets for a sustainable energy future as EV batteries offers an untapped opportunity to store electricity from renewable energy sources.
Since EV adoption in India is picking up, it becomes critical for the focus to be driven on End of Life (EOL) management such as reuse and recycling the components to cut wastage. Data management and data analytics capability on energy charging bring in new business use cases utilizing the time of day (ToD) tariff, energy storage, managed charging, and vehicle-to-grid (V2G) infrastructure backed by renewables. These advanced opportunities offer not only efficient and cost-effective mobility solutions but also create a sustainable energy ecosystem based on responsive and smart grid management for energy demands.
Manish Narang, EV Plugs: At COP 26, India committed to reducing total carbon emissions by one billion tonnes from now until 2030, to fulfil 50% of its energy requirements from renewable sources, and pledged net zero emissions by 2070. With the transport sector alone accounting for 70-95% of diesel and petrol consumption and 14% of CO2 emissions in India, it becomes critical to prioritize the de-carbonization of the automotive industry to achieve our set targets. There are studies that find achieving 30% EV penetration by 2030 will not only curb CO2 emissions but also reduce other concerning elements such as particulate matters, nitrogen oxides and dioxides, carbon monoxide and GHGs from environments in a significant manner. With zero tailpipe emissions, as the power charging of batteries is associated and integrated with a greater mix of renewable sources of energy such as wind and solar power, the CO2 footprints will be greatly reduced, giving a push towards sourcing energy from renewables. 
Amit Lakhotia, Park+: The potential for the electric vehicle (EV) industry to propel India into a new era of growth is enormous. By installing EV infrastructure, the government and EV charger installation players are giving a huge push to the 'Smart Cities Mission' launched by Ministry of Urban Development close to seven years back. With robust EV charging zones, users would experience a steep decline in range and charging anxiety. Systematic and planned installation of charging points will help in profitable use of real estate. For example: Over the next three years, the Indian Railways is all set to install EV charging points at all major stations across the country under a new policy of promoting e-mobility. This initiative will take India one step closer to its EV dream.
Rahul Bollini, JLNPhenix Energy: EV adoption is just the beginning and going green and environment friendly would be made possible when the energy with which it is charged comes from renewable energy sources such as solar, wind, etc. You see this why the renewable energy push came first in most countries including India and then came the EV revolution.
Oil, on the other hand, also has transmission losses. Diesel is required for the transportation of oil from other countries to India. The most effective way to reduce carbon footprint and going environment friendly would be to generate energy using solar modules at homes to charge vehicles. This would additionally reduce the transmission losses involved in energy transmission from solar power plant to homes. This would also ensure that the grid is stable and can adjust to the growing demands of energy for charging EVs.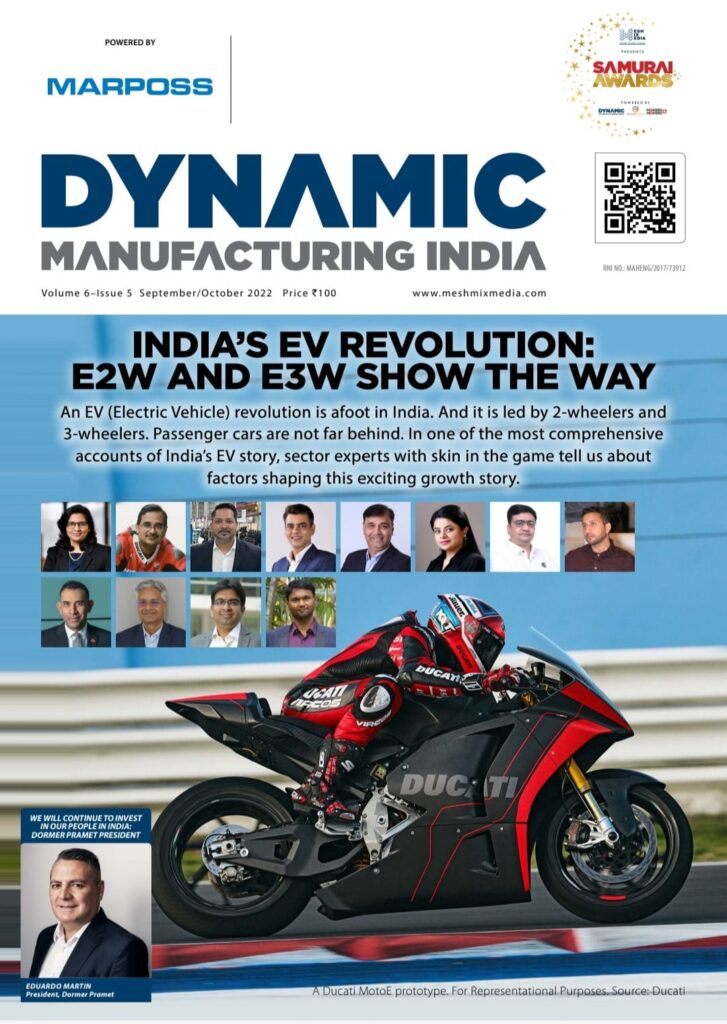 Readers can glean more about the experts quoted in the feature and their organizations from the following websites:
Advanced Chemistry Cell Program, NITI Aayog: www.niti.gov.in
Ducati India: www.ducati.com/in/en/home
Mahindra Electric – Last Mile Mobility: www.mahindraelectric.com
LML: www.lmlemotion.com
Croyance Automotive: www.croyanceauto.com
MG Motor India: www.mgmotor.co.in
Panasonic Life Solutions India: lsin.panasonic.com
Omega Seiki Mobility: omegaseikimobility.com
Electric One: electric-one.com
EV Plugs: evplugs.co.in
Park+: parkplus.io
JLNPhenix Energy: jlnphenix.com